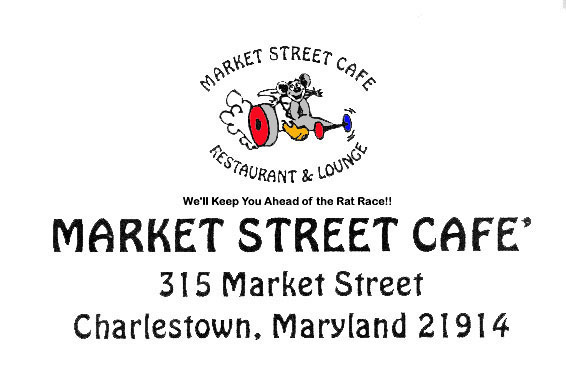 We were on it before and I was just checking and noticed that we were not any more. We have 3 very active boards. The winter season with a traveling league every Tuesday, and summer time an in house tournament every Tuesday. Great fun! and also of course all of the weekend tournaments in the winter time. Also, in the winter months on Sunday evening will be a Horsecollar tournament, the house adding $50 to the pot. The address is 315 Market Street Charlestown Maryland 21914. The phone number is 410-287-6374.
View our 2006/2007 Shuffleboard Tournament Schedule: (Click below link):
2006/2007 Market Street Cafe Tournament Schedule ( Adobe PDF Format file Download to View)
We Welcome all Players to Come Shuffle & Join the Fun!
- Bobbie Spangler, Owner (October 7, 2006)